The 360 System® Suite of Services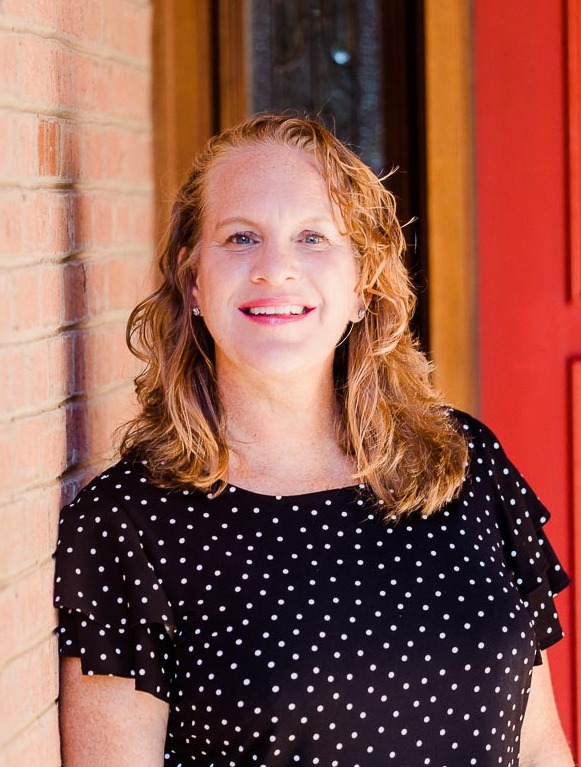 Ellen Belk, BC-DEd, CDP and Founder of Keep In Mind, Inc®. is the author and creator of The 360 System®.
The 360 System suite of services has been developed to benefit and assist the operators, developers, and product innovators within the – Assisted Living and Dementia Care sectors of long-term living.
The philosophy of The 360 System is based on Ellen's TEAM™ approach for senior living operations.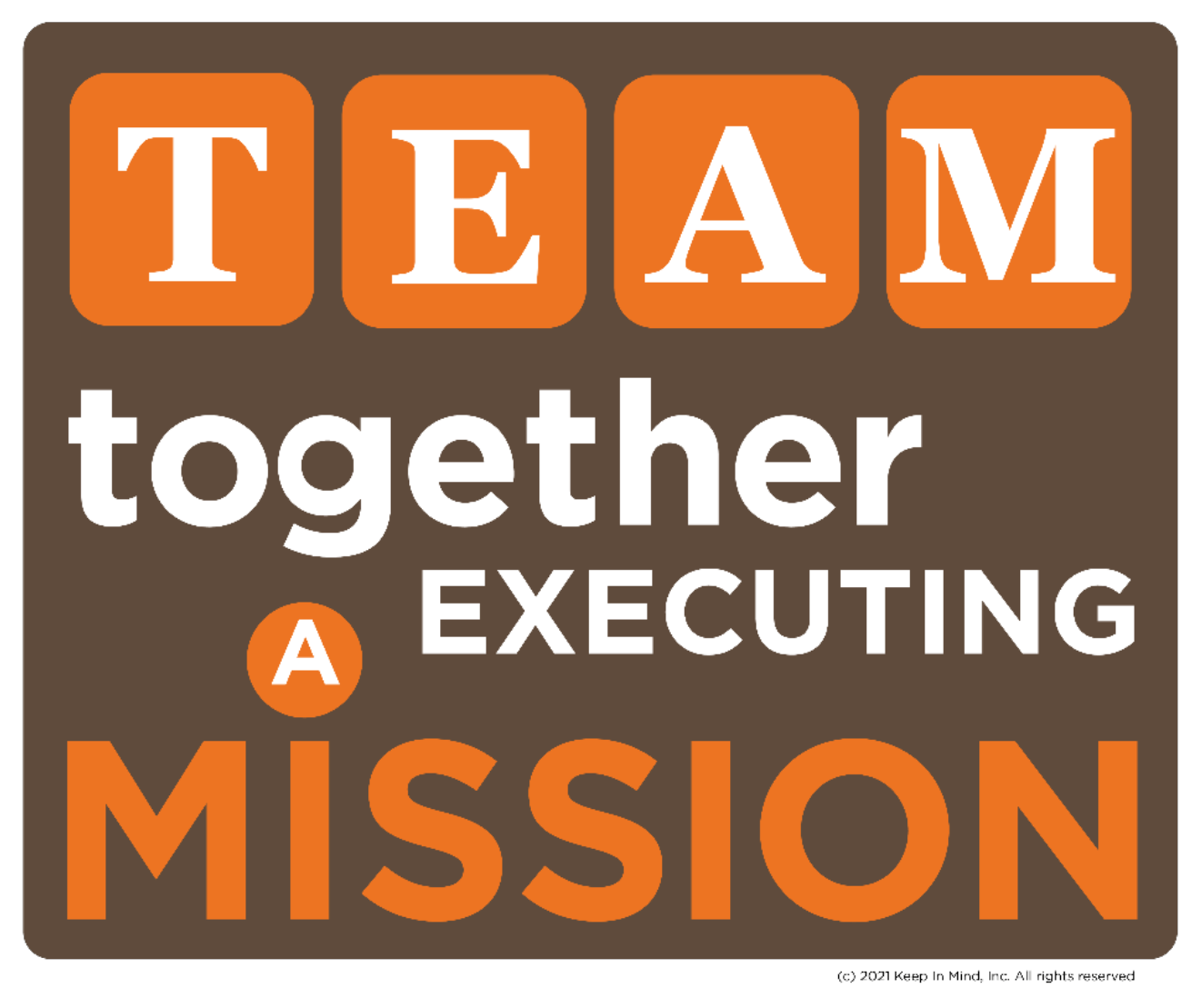 The cornerstone of The 360 System suite of services are the Premier Level consulting packages for Assisted Living/Memory Care and Memory Care stand-alone communities.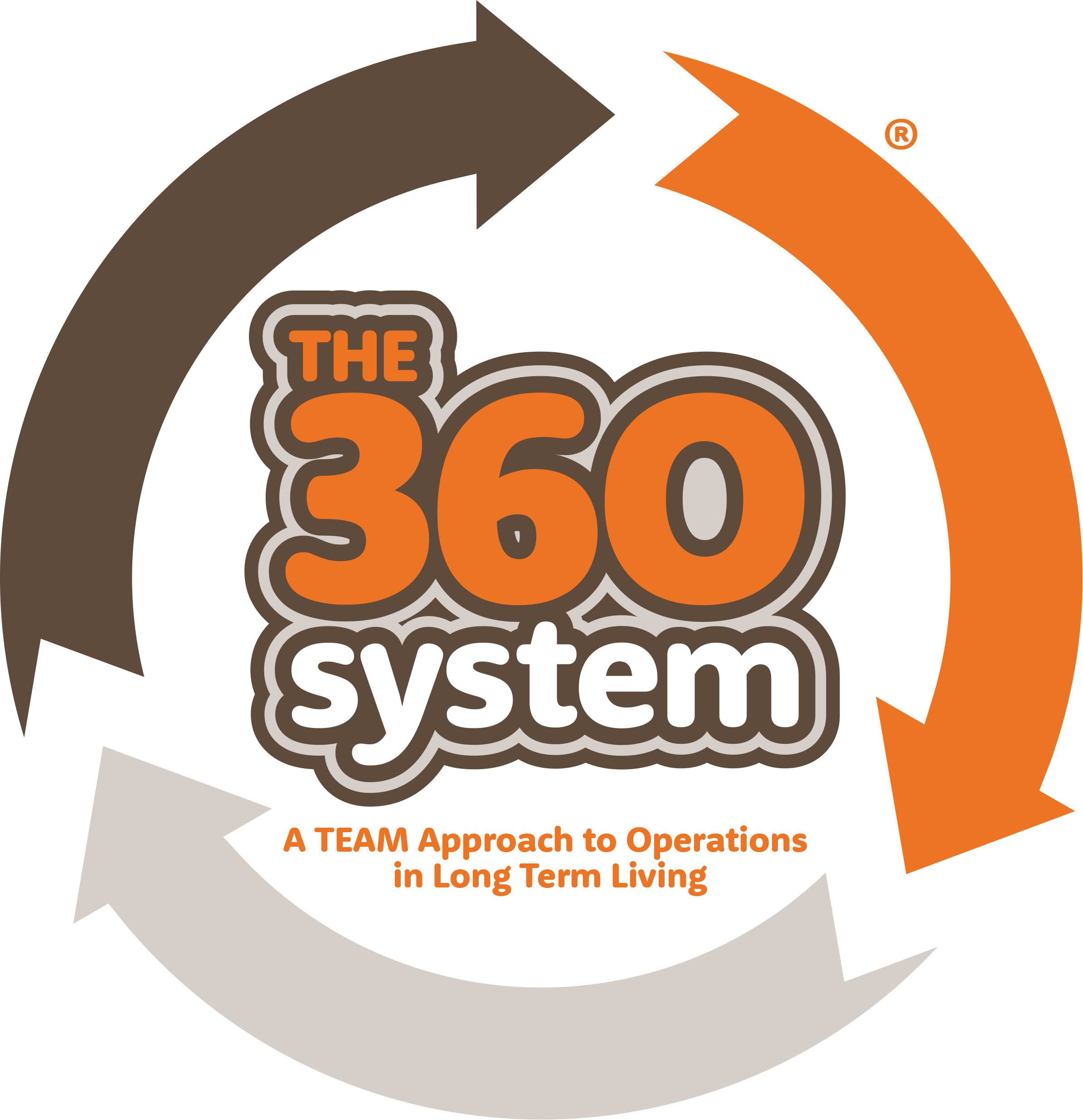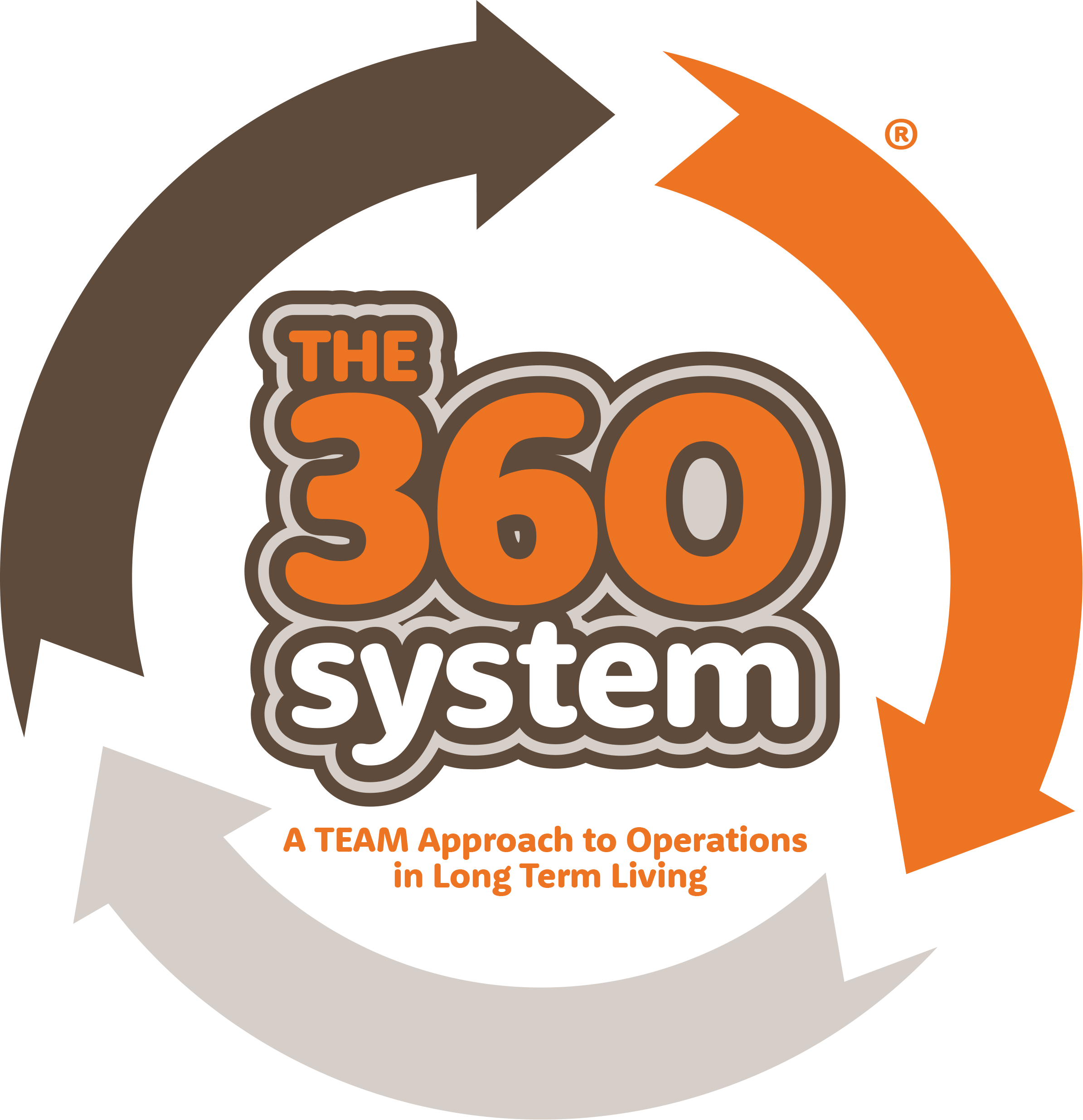 Premier Level clients receive access to The 360 System's dynamic playbook, a comprehensive, one-of-a-kind industry manual that features instructional chapters for every functional department within an assisted living and/or memory care long-term living environment. When implemented properly, this TEAM approach positively impacts resident and family satisfaction as well as staff retention and job enjoyment. Additionally, it's a tangible sales differential for today's savvy consumers who expect a coordinated game plan that delivers championship-level services to their loved ones.
The Guiding Principles of the TEAM™ Approach are:
Inclusivity   

Relationship-Based Care   

Culture of Cooperation
The Guiding Principles are infused into every chapter within the Playbook. Starting with the interview & on-boarding process and from the front-of-house- to the back; each team member within the community understands the vision of The 360 System and how to execute the gameplan from their position on the TEAM.™
To achieve Championship Level outcomes, the departmental silos are shattered and the disconnect between the assisted living and memory support sides of the community is mended. The playbook features terms like:
Culinary care

 

Wellness principles

 

Eliminating divisive mindsets

 

Committed experts in care
More Consulting & Service Options from The 360 System®
Additional à la carte-style resources and consulting services are also available within The 360 System® suite of services. A sample of these options includes:
Pre-construction or renovation consulting services for those contractors/developers building or refurbishing memory care spaces
Virtual TEAM™ huddles! Coaching opportunities that support your community leaders, team members or Life Enrichment personnel
Need heightened support and training for your families? We can host virtual Dementia training sessions that lends a value-added expert voice to your efforts of maintaining family satisfaction

 

Guest expert BLOG posting
Customized and individualized manuals and content to assist front line caregivers in the field of long-term care, aging, and dementia


Through servant leadership and collaborative partnerships combined with subject matter expertise; continue to raise awareness of aging-related issues and advocate for change within the marketplace.
Embrace Change
Empower People
Give Voice
Do Good
Offer Strategic Solutions