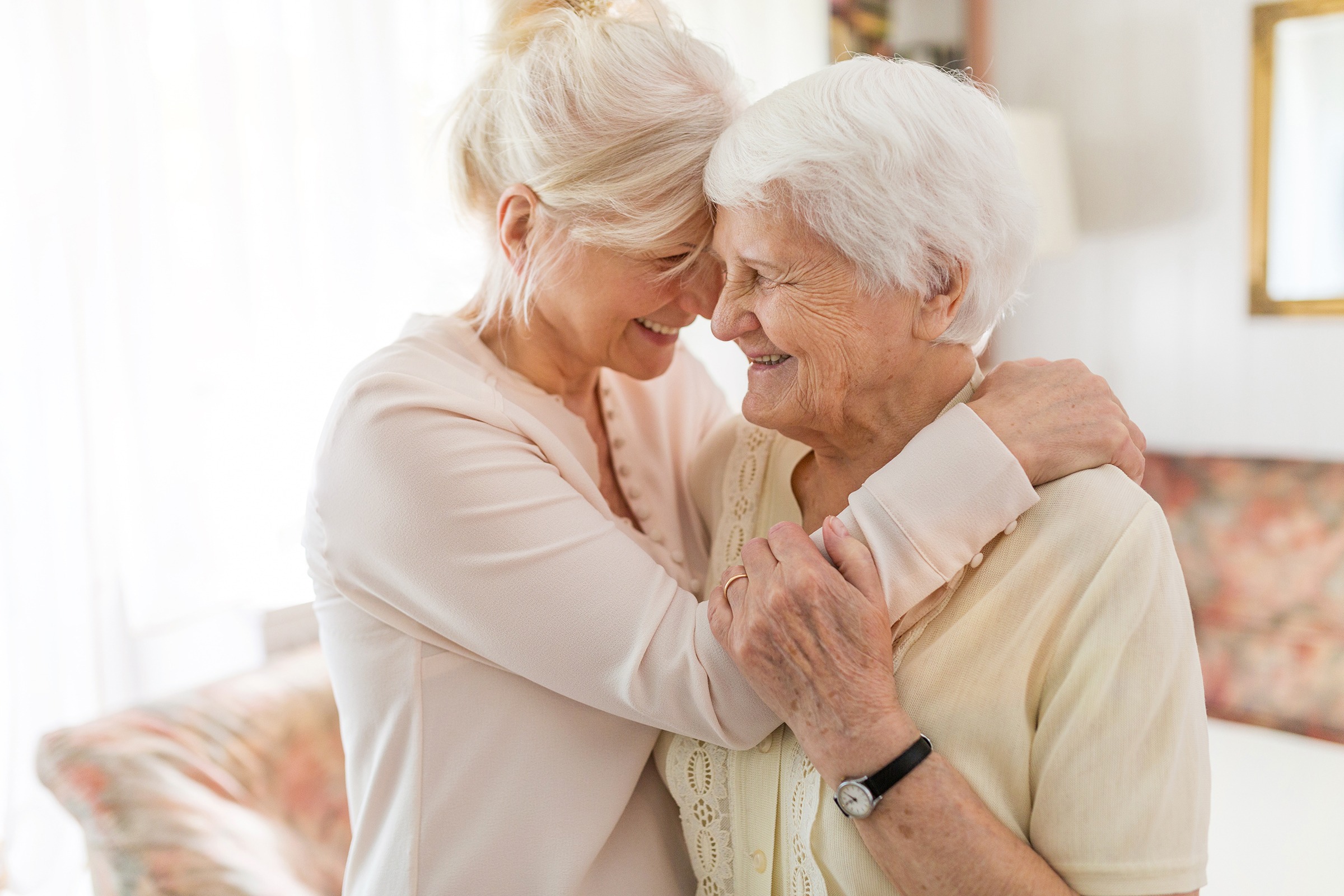 Communication
for senior housing operators, developers and product innovators in the aging space
Servant Leader Style Consulting
Meet the Company Founder and Silver Living Strategist • Ellen Belk, CDP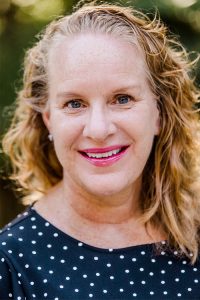 "I'm not satisfied with the status quo. If you tell me, "This is the way it's always been done" I'll be the first voice to share an alternative solution." – Ellen Belk, CDP
From the sidelines to the frontlines. After ten successful years in Sports Broadcasting, Ellen transitioned into the Senior Living space. She traded in her courtside seats on press row in New York City to take an entry-level job at a nursing home in Wisconsin. Certainly a unique transition.
Ellen brought a fresh set of eyes and a new perspective to an industry that doesn't crave change. Early on, she stood out as a fearless advocate for both residents in her care and the staff she supervised.
She's held leadership roles within several prominent organizations like The Alexian Brothers Healthcare System (now Ascension Health), Brookdale, Atria Senior Living and Milestone Retirement Communities.
Ellen has remarkable success creating companywide Signatures & Initiatives that garner media attention and compliment the Sales efforts for each employer she's served. A natural-born leader, she moves seamlessly from the C-Suite to the front line staff, offering high impact strategic solutions with a side of humor.
Once an industry outsider now a dynamic speaker, Dementia Expert and celebrated innovative thought leader in the aging space.
Take 2 Minutes - To Get to Know Ellen Belk Better!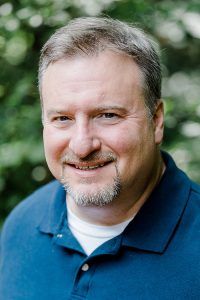 A native of North Carolina, Dan earned a degree in Business Management from UNC at Charlotte.  With over 25 years of professional experience in business operations, management, and human resources, Dan develops and manages all the back-office systems for Keep In Mind.
Away from the office, Dan can be found enjoying an IPA at one of the microbreweries in the area or casting his line and fishing at Lake Haigler, his favorite spot on the Anne Springs Close Greenway.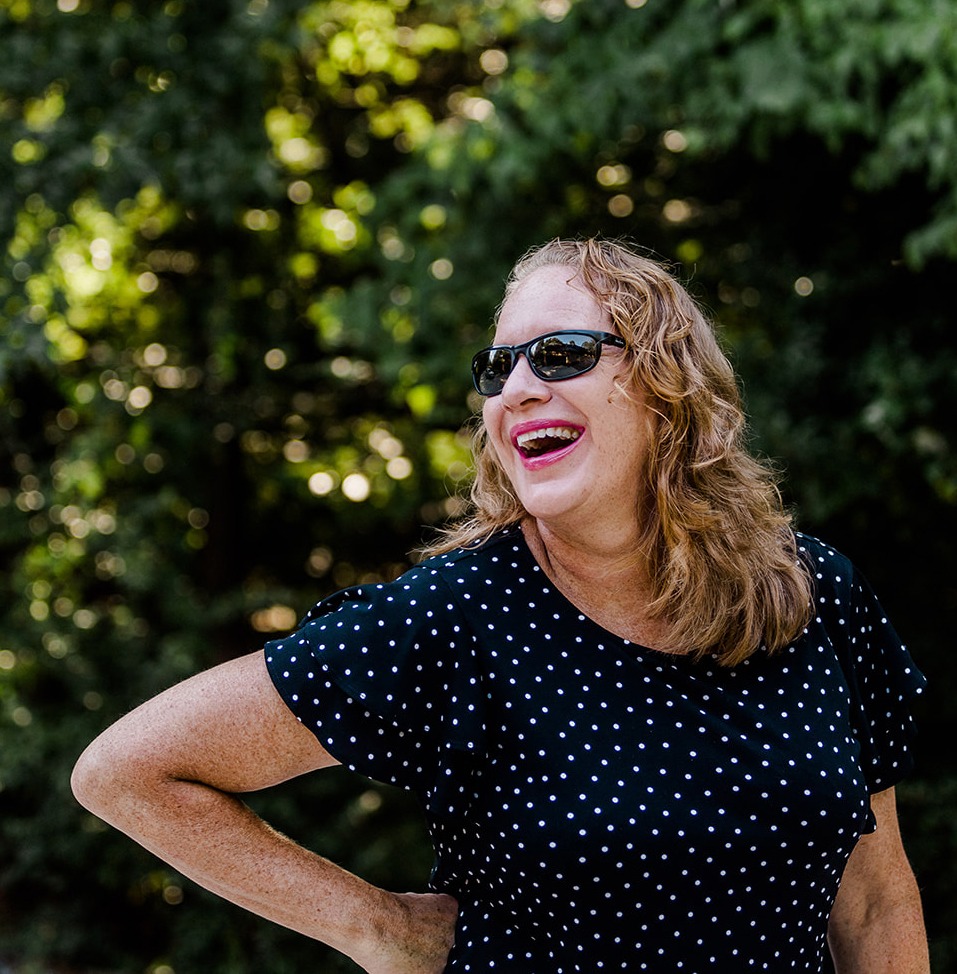 Ellen has been an innovative influencer in the aging space for nearly 20 years. A strait talking thought leader, she effectively advises from the C-suite to the frontlines. Clients include:
Senior Housing Owners/ Developers/Management
Technology Companies
Product Developers
Any Business or Corporation seeking EAP and Wellness initiatives
Resident Experience & Signature Initiatives
Activity Professional Leadership Training and Mentoring
Sales & Operations Training
Dementia Training
Indoor & Outdoor Design for Dementia Care
Product Consultations and Insider Feedback for those Marketing in the Aging Sector
Caregiving Support for those Employees Balancing Care and Career
Ellen is a Certified Dementia Practitioner. And holds these additional licenses and certifications:
Universal Design/Build Specialist
Leadership in Dementia Special Care Units
Best Friends Master Trainer
MEPAP – Activity Director
Caregiver Support Group Facilitator
Throughout her 20 year career, Ellen has held Director level positions at the local, Divisional and National levels as well as a Senior Vice President title and Founder.
A serial creator and recognized influencer, in 2017 while a National Director with Milestone Retirement Communities, Ellen guided the entire company to transition their language from Memory Care to Memory Support.  She recognized the 'pulse' of the consumer trends at the time, which sought to move from clinical language to more holistic terms.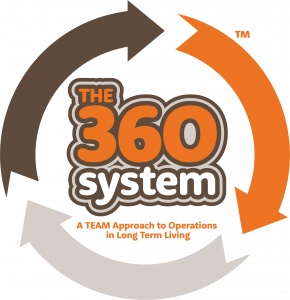 Ellen Belk, CDP and Founder of Keep In Mind, Inc. is the author and creator of The 360 System™.
The 360 System suite of services has been developed to benefit and assist the operators, developers, and product innovators within the – Assisted Living and Dementia Care sectors of long-term living.
The philosophy of The 360 System is based on Ellen's TEAM approach, where TEAM stands for Together Executing A Mission.
The cornerstone of The 360 System suite of services are the Premier Level consulting packages for Assisted Living/Memory Care and Memory Care stand-alone communities.
Premier Level clients receive access to The 360 System's dynamic playbook, a comprehensive, one-of-a-kind industry manual that features instructional chapters for every functional department within an assisted living and/or memory care long term living environment. When implemented properly, this TEAM approach positively impacts resident and family satisfaction as well as staff retention and job enjoyment. Additionally, it's a tangible sales differential for today's savvy consumers who expect a coordinated game plan that delivers championship level services to their loved ones.
Additional à la carte-style resources and consulting services are also available within The 360 System suite of services. A sample of these options includes:
Developing individualized manuals and playbooks to assist front line caregivers in the field of long-term care, aging, and dementia
12 months of Dementia trainings designed for front line caregivers
The 'Resident Experience Playbook for Success' written for activity professionals
Pre-construction or renovation consulting services for those contractors/developers building or refurbishing memory care spaces
Guest expert BLOG posting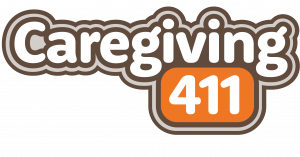 In 2012, when her father's journey with Dementia began, Ellen was a long-distance care support person. She'd just completed the initial launch of Keep In Mind and actually negotiated her first client contract from the hospital parking lot, where her Dad had been admitted after a trip to the ER.
Balancing care & career duties became real and personal for her in those days. Even though she was a Dementia expert already; as her Dad's journey intensified through the broken healthcare system, she marveled at the lack of understanding or resources for those navigating and advocating for their loved ones. That's when she launched the Caregiving 411 Initiative.
Caregiving 411 is intended for any company or organization who seeks to offer Caregiving Support as part of their benefit plan or wellness package. 80% of all Dementia care is delivered by family members. Most of those folks maintain either full or part-time employment above and beyond their care duties. Therefore, stress levels increase and time management is a challenge. All of these stressors can negatively impact both their caregiving and their employment status.
Listen Up Employers! Their care distractions often make them less productive and can lead to increased absenteeism. This negatively impacts your bottom line. Not to mention, caregiving stress affects overall mind & body wellness which leads to increased healthcare costs.
Adding customized Care Support to your benefits plan will have a high impact on employee retention, satisfaction, and work performance.
Ready to Invest in Your Success?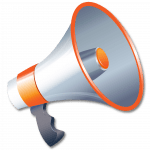 "Ellen's passion is insurmountable while coaching others to understand, develop, and execute the best strategy to provide care and programming for seniors. Ellen is an amazing speaker and coach with an honest, real (and hilarious!) approach that is always well received by her audience." Ginni Ryan, SVP of Operations at The Wolff Resident Experience Company
"Ellen is by far the most passionate person I've worked with in the senior living industry.  Whether she's presenting at a conference or writing about her holistic strategies online, Ellen has a knack for finding creative, fresh takes on dementia and caregiving. She's proven herself to be an expert in the field and any senior living provider would be wise to ask her advice." Katie McHale, Marketing & Communications Director, Hearth Management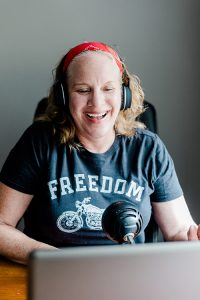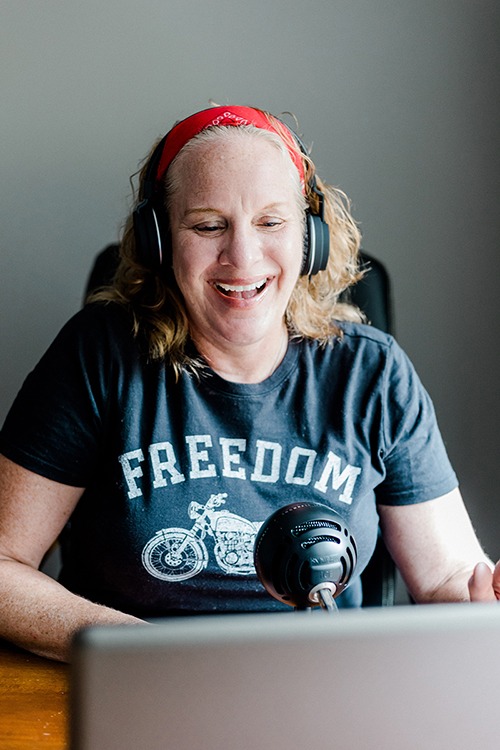 As a former Broadcast Journalist and current Silver Living Strategist, an interview with the Founder of Keep In Mind, Ellen Belk packs a powerful punch of information and details.
A dynamic speaker, she's an engaging and innovative thought leader. Her passion and common sense strait talk leaves audiences wanting more!
At Keep In Mind, we are dedicated to supporting and inspiring all of those caregivers serving Silver citizens. Whether you are a paid professional or a valued family member, we know your time for seeking solutions can be limited. Your days are hectic, with little time for doing extensive research to guide your efforts.
Ellen Belk writes original KIM Quotes to raise awareness of the journey for those living with Dementia and their care partners. A KIM Quote will either reflect the 'voice' of the person with Dementia or the caregiver.
60 Second Solutions are quick video tips for anyone providing services to Silver citizens. In 60 seconds, Ellen delivers hard-hitting messages, tips, and solutions for Championship Level Outcomes.
Committed to the Carolinas
With deep ties to the region, company Co-Founder Dan Belk's ancestors in the Carolinas can be traced back to the early 1700s. The name Belk is a recognizable family name in the Central Piedmont region.
Dan's great great Grandparents had sixteen children. And the funny family quote at the time came from his great great Grandmother when she proclaimed to a news reporter that their family "had no Preachers, Teachers Doctors or Lawyers, they are all sticking to the soil for a livelihood."
The vintage images below are from the Belk farm built by Dan's great Grandfather. At the time, the farm was home to the second-largest Jersey cow herd in the state of North Carolina.
Although farming isn't the modern-day family profession anymore, Dan & Ellen remain citizens of the region and small business owners. They are actively engaged in a variety of ways through their faith community, volunteerism, and support of local causes and businesses.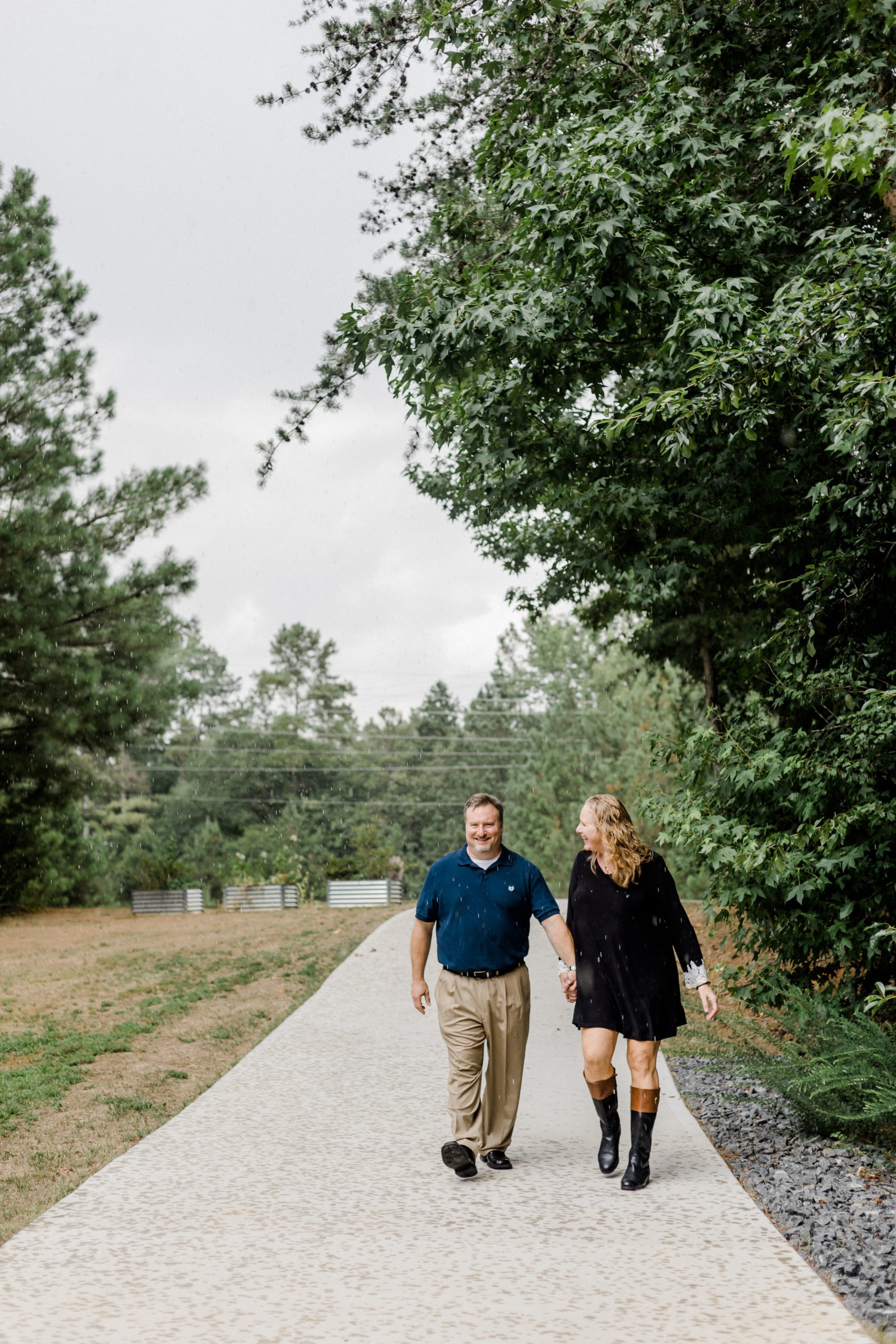 Any North or South Carolina client we work with will automatically receive a 30% discount off the regular price of consulting services or products.
We look forward to serving our fellow Carolinians.


Are You Ready to Deliver Championship Level Outcomes for Those You Serve?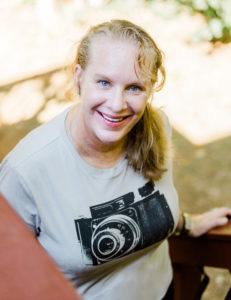 Through servant leadership and collaborative partnerships combined with subject matter expertise; continue to raise awareness of aging-related issues and advocate for change within the marketplace.
Embrace Change
Empower People
Give Voice
Do Good
Offer Strategic Solutions
Follow Us On Social Media