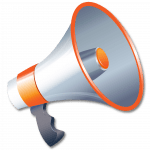 Ellen Belk, consistently receives the highest ratings among all speakers at leadership trainings and conferences for professionals.
What's not to love? This woman is amazing. I wish I could bottle up her excitement and energy and sell it to my staff!
I love Ellen's energy. She brings a lot of life to the training.
I was fully charged to return to the community and implement.
It is clear that Ellen has a passion for what she does. She is awesome! Thank You!!
You opened my eyes to things I never thought about. You are remarkable and you made me excited to go back and share.
"The training was excellent and your vivacious personality is infectious! I sincerely appreciate your service." – Michelle, Life Enrichment Director, CA
"Thank You so much for bringing us, Ellen! She is fantastic. Her presentation style is real, engaging, practical, humorous, and emotionally powerful." – Cheryl, Executive Director, WA
"I value her positive attitude and passion for what can…and should be. She is an inspiration." – Barbara, Activity Director, AZ
"Ellen your presentation at our community in Colorado was incredible! You are so full of drive, energy, and passion it was wonderful to be inspired by your training and coaching."

–

Debbie, Sales Director, CO
"My experience working with Ellen has been absolutely outstanding. Her vast experience, insights, and knowledge of the senior care market, in conjunction with her creative writing ability, enables her to consistently produce very effective marketing content. Her candidness and Can Do/Will Do meshes very well with my personality." – Matt Richardson, Owner of WhisperGLIDE Swing Company
ICAA Active Aging Conference
Topic: Holistic Dementia Care Solutions
Very well done. Really appreciate Ellen's big personality and her heart and passion for this subject. How she shared was inspiring.
Ellen would be a great addition to a Keynote panel.
Best speaker all week. Great information. Interactive.
Best workshop ever! Love her!
ICAA Active Aging Conference
Topic: Dementia Care: A Holistic focus on Environment, Communication, Engagement and Nutrition
Great energy! Incredibly passionate about topic. No one left! No chatter. No one slept on the 2nd day at 8am!
Best presenter I've had so far! She knows her stuff. I wanted more time with her. Ellen was amazing.
So thankful for some insightful, useful information to implement immediately. Awesome.
Thank you for your work.
"I could have listened to her all day. The information she shared helped me to advocate/press my mother's doctor for a diagnosis. That diagnosis has been very helpful in our understanding of the symptoms I now see in my mother." – Kimberly-Clark, employee
"I really enjoyed the whole thing. I was able to relate to her more than other speakers." She really held my attention. – Kimberly-Clark, employee
"This was the most informative event I've attended and am grateful to KC for allowing me the time and opportunity to participate in events such as this. My mother's illness/disease is always on my mind and sometimes it's hard to push those thoughts down and concentrate on tasks at work. THANK YOU." – Kimberly-Clark, employee
"Such amazing information!!!! I want to thank you!" – Duke Energy, employee
"I enjoyed the meeting today and I'm glad I was able to carve out time to attend." – Duke Energy, employee


Through servant leadership and collaborative partnerships combined with subject matter expertise; continue to raise awareness of aging-related issues and advocate for change within the marketplace.
Embrace Change
Empower People
Give Voice
Do Good
Offer Strategic Solutions